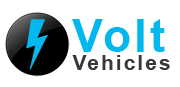 Phone: 0800 PH VOLT (0800 74 8658)
E-mail: david@voltvehicles.co.nz
Business Hours:
Anytime
David Lees is one of the original pioneers of the Electric Car Industry in New Zealand. Being an early adopter of Electric Vehicles has gained him much respect throughout the country. He has built up an outstanding knowledge base and is one of the leading go to people for any question to do with EVs. David's approach to his business is information first – thus allowing customers to make an informed and correct choice for them.
Please note: viewing of available vehicles is by appointment only. Please use the form below to send an email to us with your query:
Volt Vehicles, Northcote, Auckland, New Zealand